MSt in Interdisciplinary Design for the Built Environment
Master ›
MSt in Interdisciplinary Design for the Built Environment
Descrizione programma
The Master of Studies (MSt) in Interdisciplinary Design for the Built Environment (IDBE) is a transformative part-time master's course at the University of Cambridge, for global practitioners working in the built environment. The programme is structured around emerging trends, opportunities and challenges within the built environment such as sustainability and resilience; health and well-being; energy efficiency; conservation and heritage; stakeholder engagement, and political and regulatory landscapes.
The learning approach is highly interactive and designed to encourage reflection and debate. Participants are supported by a team of expert tutors and supervisors. The speakers, lecturers and facilitators are leading experts and practitioners from both academia and industry. A key feature of the programme is a collaborative learning experience. The programme facilitates shared learning between peers, and networking with the extensive range of contributors, together with providing a rich learning environment.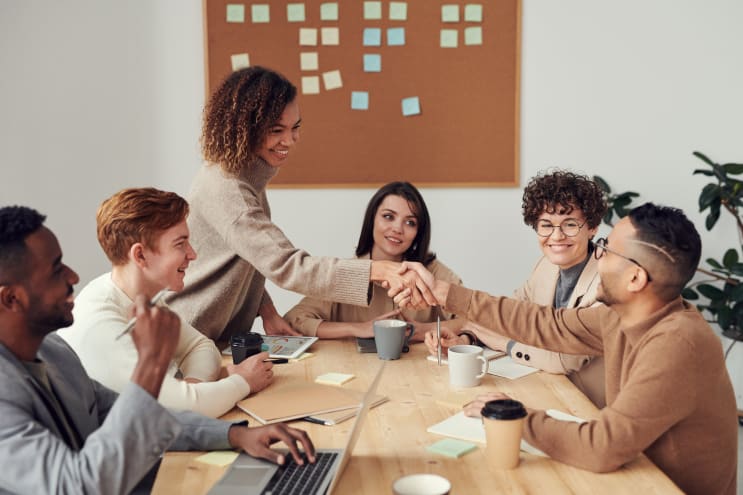 Overview
The MSt in Interdisciplinary Design for the Built Environment (IDBE) is aimed at practising professionals with at least three years' work experience in the built environment since graduating. IDBE is for all those involved in the commissioning, design, construction and management of projects in the built environment. The course attracts students from a range of professions from across the sector including, but not limited to; architects, engineers, surveyors, planners, landscape architects, project managers, facility managers, surveyors, urban designers, property developers and contractors, who wish to develop their understanding of and responses to the global challenges and opportunities facing the built environment. It is offered by the Cambridge Institute of Continuing Education in association with the Departments of Architecture and Engineering.
The course aims to equip professionals for strategic decision making, inventive problem solving and team leadership; to develop skills in effective collaboration and communication, particularly between clients, consultants, contractors, specialists and occupiers; and to provide a strategic overview of the production of the built environment including current challenges faced by the construction industry such as technological innovation, global climate change, resilience and sustainability. The course is part-time and lasts for two years. During that time, students spend six separate residential weeks studying in Cambridge at three-or four-month intervals as well as taking part in online modules. Each of these residential weeks comprises an intensive programme of formal lectures (from leading practitioners and university academics), workshops and seminars, and a design project in small interdisciplinary teams.
The IDBE Master's explores how successful, sustainable built environment projects rely on the coordinated effort and visioning of multiple disciplines and professions, and it encourages the integration of skills between specialists from different background disciplines to improve project design. The course themes include:
Leadership and interdisciplinary practice
Sustainability and resilience
Innovation and technology
Design thinking and practice
Research skills
The course examines these themes across a diversity of contexts:
Living environments
Working environments
Moving environments (infrastructure and transportation)
Heritage environments
Future urban environments
Assessment is based on four written assignments: one 4,000-word case study, one 3,000-word essay, a group project of no more than 7,000 words and in the second year a 15,000-word thesis. Students receive academic supervisions for their assignments and are also supported by a director of studies throughout their course.
Learning outcomes
Broad strategic understanding of the context of design and of current challenges and opportunities facing the production of the built environment, such as technological innovation, environmental sustainability, resilience, demographic changes and rising expectations by society for improvements in quality and delivery of architecture and the built environment.
Awareness of the contribution made by the built environment to the quality of people's lives including their physical health, mental well-being and other social outcomes.
Critical awareness of current issues and new insights emerging at the forefront of the discipline and which advance professional practice.
A systematic understanding of the status of knowledge and the way in which techniques of enquiry and research are used to create and produce new knowledge in the discipline.
The ability to pursue a reasoned argument, including the critical evaluation of assumptions, abstract concepts and evidence in the making of judgements, together with the ability to frame appropriate questions to achieve a solution – or identify a range of solutions – to a problem.
A reflective attitude towards practice and learning, including awareness of the differing (and sometimes conflicting) motivations and values of professional colleagues from other disciplines, and the criteria and expectations of users and other stakeholders including society at large.
A positive approach towards continuing professional development including an independent and self-directed learning ability to advance knowledge and understanding.
An understanding of professional ethics including personal and professional responsibilities to individuals and to wider society as a whole.
Leadership, effective communication and presentation, negotiation and team participation.
Research skills including undertaking a literature review, identifying gaps and challenges in existing knowledge, framing research questions and conducting an investigation in the search for answers, gathering evidence and data systematically and analysing it so as to answer the research questions, presenting the findings of the investigation, drawing conclusions, and identifying implications for policy and practice.
Design skills based on inventiveness, originality and the application of knowledge to create innovative solutions to design problems.
Continuing
To continue to read for the PhD degree following the course, MSt in Interdisciplinary Design for the Built Environment students must achieve an overall total score of at least 70 per cent. Continuation is also subject to Faculty approval of the proposed research proposal, and the availability of an appropriate supervisor.
Key Information
Two years, part-time
Six, week-long residential workshops in Cambridge
Online modules delivered via a virtual learning environment
Two individual assignments
A group research assignment
An individual research dissertation
Course fee: £10,725 per year (£21,450 total)
Bursaries and Scholarship are available.
Ultimo aggiornamento May 2020
Sulla scuola
Continuing education is all about you. Our goal is to bring Cambridge minds and ideas to you, to offer you learning experiences that excite, inspire and motivate you.
Continuing education is all about you. Our goal is to bring Cambridge minds and ideas to you, to offer you learning experiences that excite, inspire and motivate you.
Leggi meno